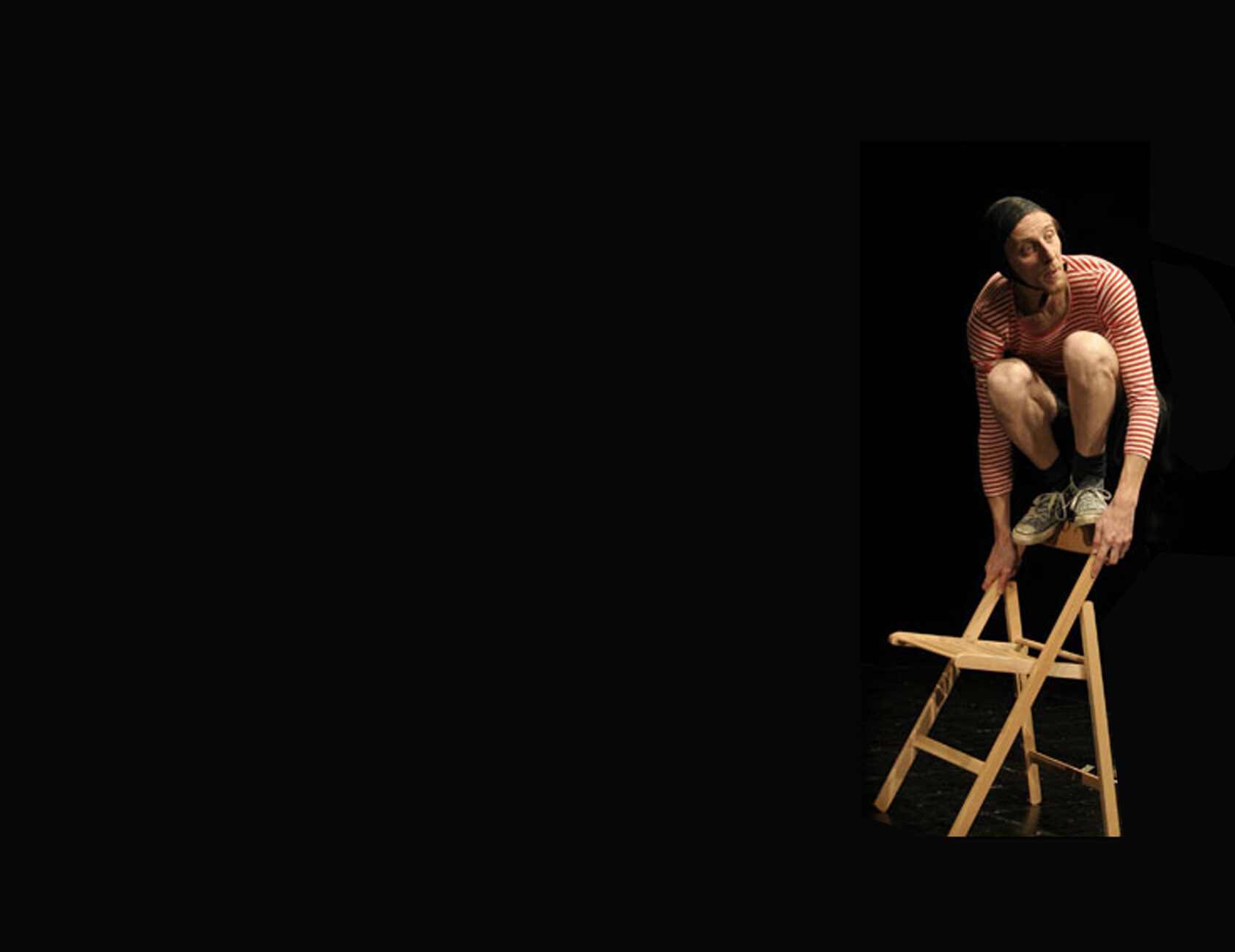 The company "TOBIA CIRCUS" is composed by one
single performer.
Marco Borghetti trained as a clown at the "School of
Circus and Theatrical Arts". He attended several clownerie
workshops with teachers such as Bano Ferrari, Avner,
Paolo Nani, Marcello Magni, Philip Radice and Rita Pelusio.
He currently works with the acting association "2 etti e
mezzo" and works as a teaching in the school "Teatro
dell'Armadillo". He tours in squares with his clownerie show: "Equilibrium Tremens".
He taked part in different festivals:
Sant Gallen (CH), Festimome (F), Fof (I), Bilboko
Kalealdia (ES), Kleines Fest (D), Act Alone (IS),
ASAF (KR), Passage festival (DK), Onderstroom (NL),
Umore Azoka (ES), Ofca (PL), Pfalsterspektakel-Linzer
(AT), Cirque e Fanfares Dole (F), Artisti in piazza-
Pennabilli (I), Zirkart Festival (D), Schaubudensommer
Festival (D),Festival of fools (Belfast-IRL), Nuit des
Merveilles (L), Ascona (CH), ABC festival (I), Lugano
buskers festival (CH), AnaMraz (SLO), Bamberg (D),
Vevey (CH), La strada-Ausburg (D), Mercantia (I),
Asfaltart (I), Doca festival (UK), O mundo ao
contràrio(P), National Circus Festival (IRE) and many
others.